Treatment Services
The Appalachian State University Psychology Clinic offers psychotherapy services for adults and children with a variety of psychological concerns, including:
Anxiety and Worry
Stress
Depression
Anger
Interpersonal relationships
Panic Attacks
Phobias
Social & Performance Anxiety
Obsessive-Compulsive Disorder (OCD)
Posttraumatic Stress Disorder (PTSD)
Test/School Anxiety
Health Anxiety
Additional common Child/Behavioral and/or Family problems we treat include:
Tantrums
Childhood Separation Anxiety
Noncompliance
Aggression
Defiance
School refusal or school avoidance
Food refusal/food selectivity
Difficulties in school (e.g., distractibility, problems with work completion, poor peer relationships)
The Appalachian State University Psychology Clinic is committed to providing effective, evidence-based treatment services, with an emphasis on Cognitive-Behavioral Therapy (CBT) models, such as CBT for multiple anxiety-related disorders. While each case is different, CBT is designed to be a time-limited, short-term treatment approach with many cases consisting of between eight and sixteen sessions. More severe or complex problems may need additional treatment sessions.
Common components of our treatment approach for anxiety include:
Diagnostic assessment to help clinicians identify the specific type of anxiety disorder and determine the most effective course of treatment.
Education about anxiety, the fear response, and helpful versus unhelpful ways of coping with anxiety and other negative emotions.
Examine how your thinking affects anxiety and other emotions (depression, anger, etc.) along with helpful strategies for changing the way you think.
Systematic exposure to things or situations that provoke anxiety. The purpose of this component is to allow the individual to experience and learn more about the feared thing or situation in a controlled environment with the assistance of a clinician. We will never expose someone to a dangerous situation.
If desired, treatment may include use of virtual reality (VR) equipment to practice exposures for fears of flying, heights, bridges, storms, and public speaking.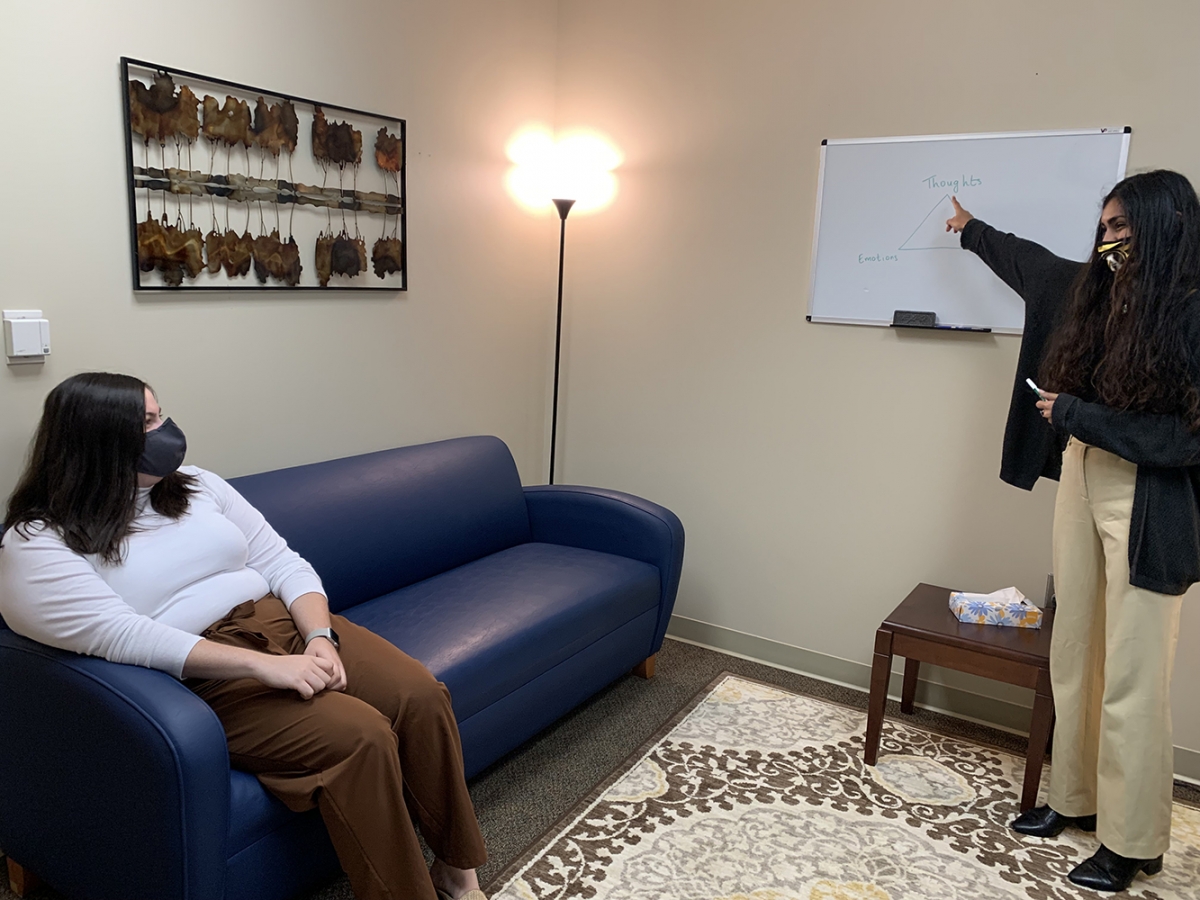 More Information
If you would like to obtain more information about treatment services or to begin the process to initiate therapy, please contact us at (828) 262-6639.